JANUARY GROUP SHOW 2023
For the first exhibition of the year, we are pleased to welcome five artists to the gallery. During this exhibition you will be able to discover the work of Ador, Alexander Paulus, Matt Belk, Kidd Murray and Want Ting Hsu.
If the work of the French artist Ador who is not at his first French exhibition as well as the American artist Alexander Paulus, we are however happy to present for the first time the work of the American artist Matt Belk whose compositions and unique style will plunge you into a universe mixing fiction and reality.
Scottish artist Kidd Murray and Taiwanese artist Want Ting Hsu complete this trio adding a fresh touch to the emerging international scene. If the first one plays with pink and green leaning on a fluorescent worm to denounce our "toxic" consumer society and its diktats, the second one through the prism of her character "Mooca" who represents another self of the artist tends to transmit this creative will and innocence proper to the children allowing her to detach herself from a much more complex reality.
Once again, the emphasis is on discovery through the eyes of artists with different backgrounds and origins.
Featured product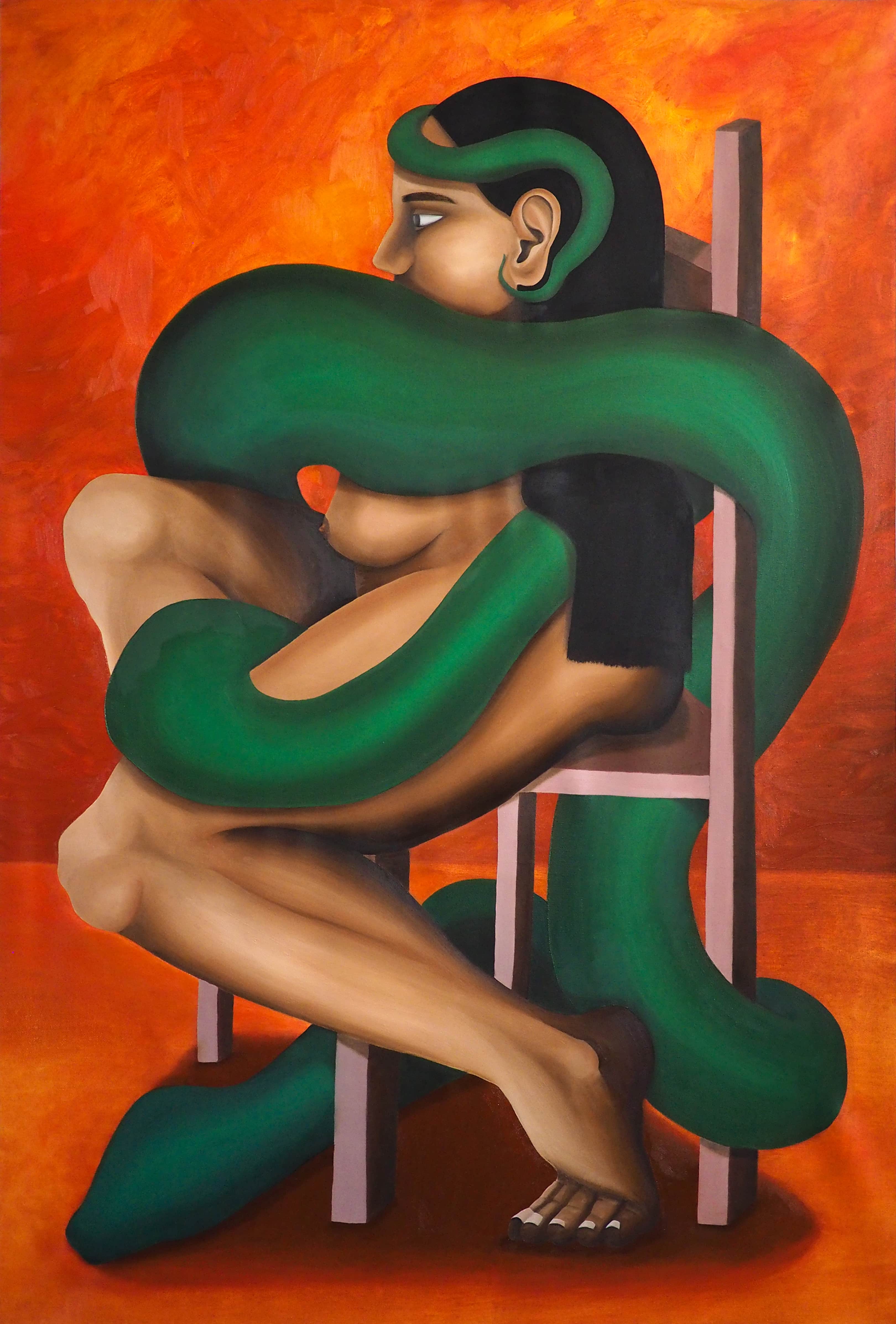 Manon Ajorque - Ève assise
$2,721.00