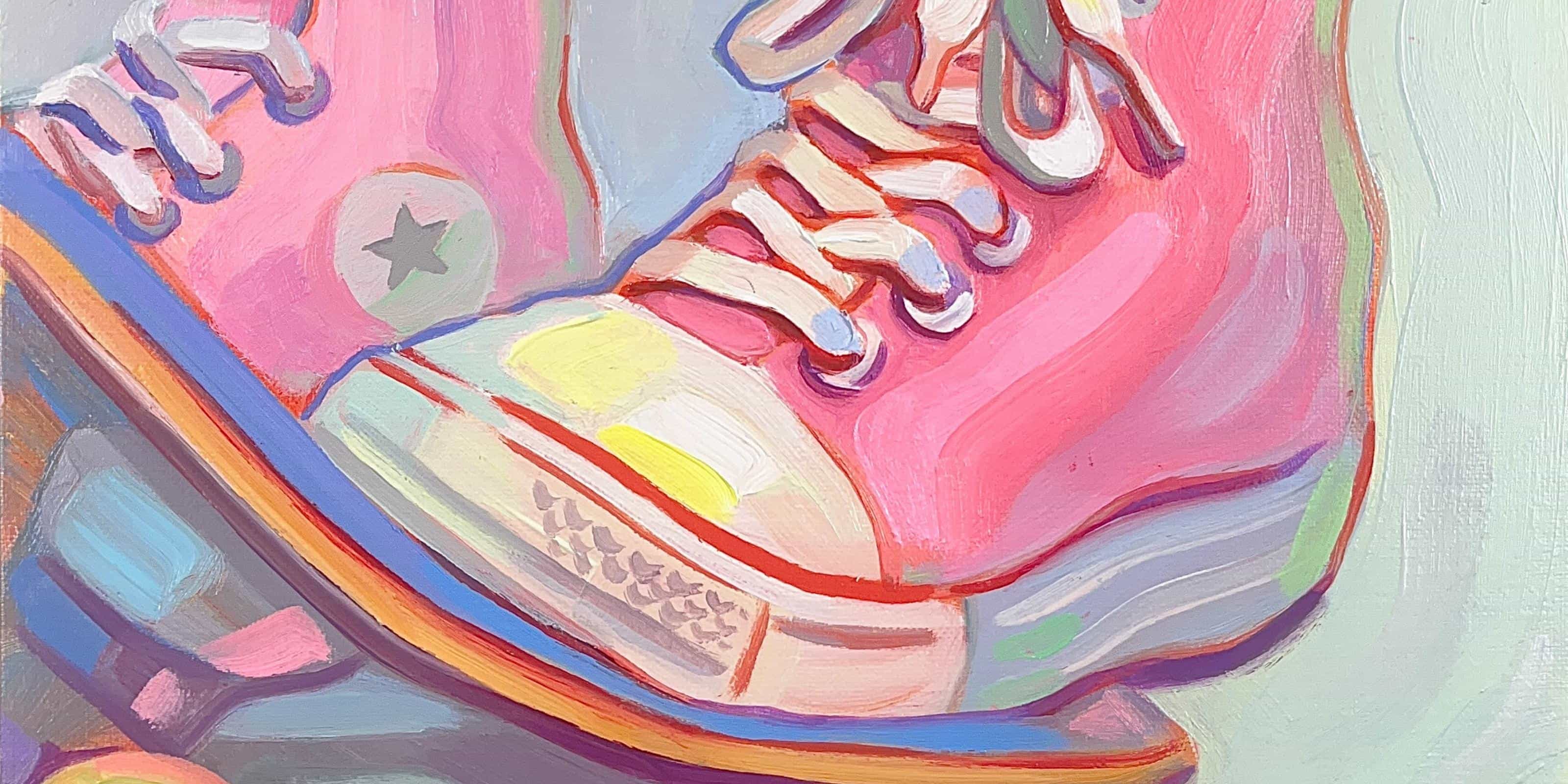 Here Comes The Sun
Cohle Gallery is pleased to announce its spring exhibition, which will take place from March 30th to April 22nd. This exhibition will showcase the works of eight artists including three newcomers: French artist Virginie Hucher, American artist Andy Rementer, and Baltek, an Indonesian artist.
Virginie Hucher, who will have a solo exhibition at the gallery in Minorca in July, develops a predominantly abstract aesthetic in forms that are unique to her. A fine colorist, her work deals with themes related to nature, the body, and living beings through painting, sculpture, and performance. Her works, often inspired by nature, are characterized by strange shapes that defy classical geometry.
Coming from a Victorian seaside town, Andy Rementer is interested in nostalgia and color. Graduating from "The University of the Arts" in 2004, Rementer developed a colorful and mysterious visual universe through his works on canvas, paper, and sculptures. His characters, both figurative and statue-like, evoke a multitude of feelings while inviting the viewer to moments of reflection. The gallery is pleased to present his work for the first time in Paris.
You will also be able to discover new works by the Korean artist Ota, already presented in Paris and Madrid, Baltek, Ben Cooney, Matt Belk, Yusuff Aina and Ludovilk Myers known for his "flowers" series and his abstract paintings, who will present a new series of works in advance of his duo show with Adam Handler that will begin on May 5 at the gallery.
The opening of the exhibition will take place on Thursday, March 30th, from 6 pm to 9 pm. The exhibition will be open from Wednesday to Saturday from 2 pm to 7 pm.
Featured product